Meet Dr. Mandy Dietz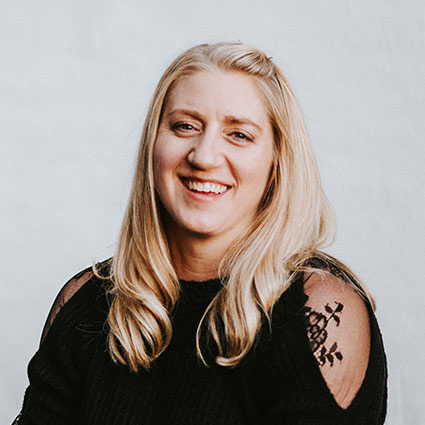 "The name of of our clinic encompasses what we do. You can live life a million different ways, but to really be able to express who you are and express your full potential, it's all about living life from a perspective of wellness."
A New Pathway to Wholeness
Dr. Mandy received a lot of benefit from her adjustments, which led her to enroll in Northwestern Health Sciences University in 2007 to earn her Doctor of Chiropractic. Even though she had experienced tremendous pain relief for her original problem, she found she still didn't have the quality of life she wanted. She couldn't run and still could no longer work out the way she had in previous years.
Dr. Mandy decided to seek wellness rather than just pain relief and she embarked on a program of regular corrective chiropractic care over a period of many months.
"It was a completely different life for me. I was able to run again! I signed up for marathons, and participated in 200-mile relay races. I had moved away from the pain-based model of chiropractic and saw its full potential for optimal health and wellness."
OUR SERVICES »

The Twins Transformed the Practice
In 2011, Dr. Mandy was blessed with twin girls. The process of going through a tough pregnancy and experiencing the benefits of regular chiropractic adjustments caused her to change her practice focus to prenatal care. She was also able to see how early-onset adjusting had the potential to change a life pathway, simply by observing her own baby daughters response to pediatric chiropractic care. In 2012, it was discovered that one of her twins had a congenital defect in her spine and was born with significant scoliosis.
This new bump in the road led Dr. Mandy on a tireless search for a solution. She traveled all over the country meeting with doctors and spending countless hours reviewing all available scoliosis research and treatment approaches. Dr. Mandy's extensive effort has resulted in Life Expressions Family Chiropractic, one of the finest scoliosis centers in the country, featuring specific alternative scoliosis treatment.
The Biggest Challenge
"The most difficult challenge is meeting parents who've had to go through much more than they needed to, simply because they had no idea what chiropractic could do for their child." Whether the problem is scoliosis, ear infections, sinus problems or autism, children often suffer through a great deal of trauma and medical intervention by the time they come to our office. We want to give parents hope and confidence that not only can we be of help, but that we care deeply about the well-being of their children.
Life Outside the Office
Dr. Mandy and her family enjoy being active, spending time outdoors and contributing time to community events. She founded The Bismarck Birth Collective in 2016, is an active participant in the birthing community and shares her passion for supporting families, moms and new babies. Dr. Mandy would love to welcome you to her family practice! Call today for a convenient appointment!
Feel Better at Life Expressions Family Chiropractic
Contact us to book your appointment today with Dr. Mandy Dietz! She looks forward to helping you achieve a healthier version of you.
---
Dr. Mandy Dietz | (701) 223-8413