Pregnancy Chiropractic at
Life Expressions Family Chiropractic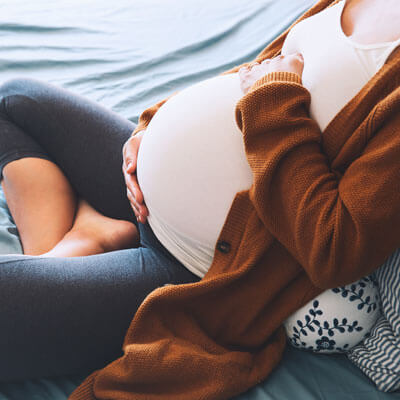 Recent research shows that moms who get adjusted on a regular basis throughout their pregnancy experience these benefits:
Less time in labor
An easier labor for both mother and child
Optimal positioning for the baby in the pelvis and birth canal
A better overall pregnancy: improved ability to sleep and good energy
Decreases in back pain, fatigue, tight muscles, stress, constipation, heartburn
The field of obstetrics has determined that the correct positioning of the baby in-utero affects birth outcome. Proper positioning also decreases undue stress on the baby's developing spine and nervous system. At Life Expressions Family Chiropractic, we agree!
Is Adjusting Safe During Pregnancy?
Chiropractic care is very safe. We use special modifications in our adjusting procedures for our pregnant patients whose bodies are changing and adapting. Our techniques are very gentle and effective as they help to correct pelvic alignment to ensure an optimal birth process. We carefully track your progress as well through updates on fetal positioning and periodic noninvasive scans to maximize pelvic alignment.
How Often Must I Be Adjusted?
When they receive regular chiropractic care to ensure a safer and easier labor and delivery, moms feel empowered. They're able to follow the birth plan they were hoping to have!
There's no magical number or formula to determine how frequent your chiropractic care should be.
The factors that we consider include:
Your overall state of health, age and physical condition
What kinds of stress you have to handle on a daily basis
How many times you've been pregnant and given birth in the past
Make Your Appointment
Interested in an optimal pregnancy through Bismarck pregnancy chiropractic care? Call us today at (701) 223-8413.
---
Pregnancy Chiropractic Bismarck, Mandan & Lincoln ND | (701) 223-8413